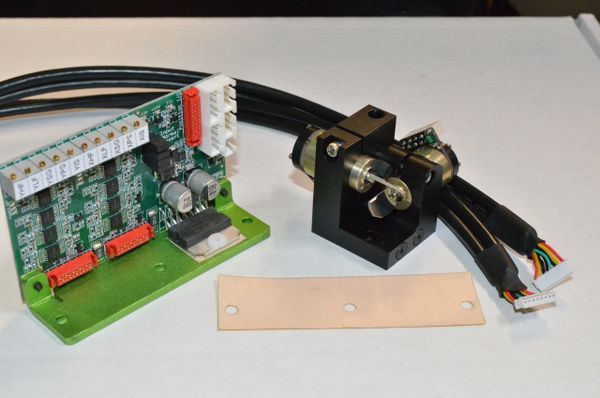 Compact 506 Scanner Set
Complete Pangolin 506 Scanner Set!
Included:
- Compact 506 scanner set with 4mm aperture mirrors

- Dual-axis driver with heat spreader

- 2 x 300mm cables

- Laser cut kapton film with thermal transfer coating

Great performance tuned to 24k @ 8 degrees.
Solidworks files are available.